dancer/ choreographer / dance mediator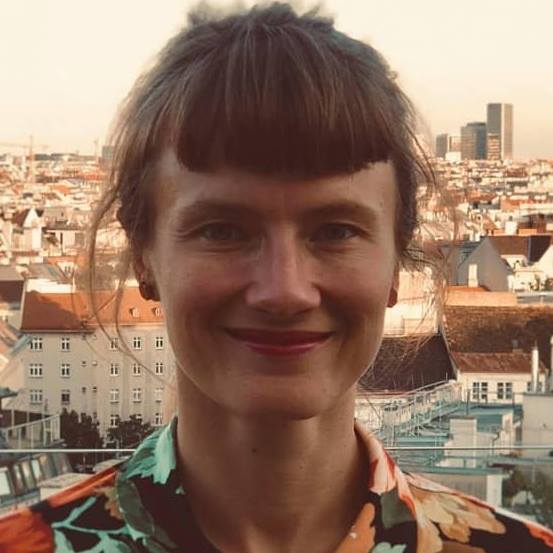 Open Hair Concert - a tribute to beauty Theater ansicht/ Dschungel wien immersive dance theatre performance for young audience
Big Bang - We are all startdust! Kindergarten St.nikolausstiftung
Vienna Biennale / Angewandte innovation lab/ noise aquarium : The fascinating world of plankton
Planetary Oscillation Extended / Anton Bruckner Uni Linz Sonic Lab/ dance performance & sound installation
cie. Tauschfühlung/ Spielräume /physical dance theater
Space oddity tauschfühlung, aunty, grelle forelle, journey to tarab
not yet- eine explorative probe by ella felber with students of academy of fine arts
baby break- Akram Martu & Zita Nuria
i travelled the world: Rio de Janeiro Museum of Art, Kuwait Street Art Festival, Dubai, Qatar Museum of Islamic Art, Vienna Museum of Applied Arts, Dschungel Vienna, London, Zurich, touring Germany twice- Berlin Tempodrom, Leipzig Gewandhaus, …
site- specific dance improvisation in churches
structured dance improvisation to organ music in churches, concept by musician & composer Julia Meinx: les corps glorieux church breitenfeld josefstadt vienna; trois danses church in horn, austria; miroirs church kirche am schüttel, french church in bern, switzerland
my love for being a dance mediator
throughout my whole career I was working as a dance mediator for all ages in various dance schools, pre-schools,  museums, organisations.
In this 2 years I choreographed the musical Pippin on the side of the former musical star Luzia Nistler. The production was commissioned by the Kultur. Region Niederösterreich/ Musikschulverbände Mostviertel and had its premiere in the castle Schloss Peter / Au. I also produced 2 interactive dance theater pieces for kids commissioned by the Arnulf Rainer Museum: Komm träum mit mir & Die Welt wird auf den Kopf gestellt
Personal Trainer Diploma, sports university vienna
bachelor of arts- theatre dance, university of the arts london/ london studio centre
Opera ballet school & performing arts school vienna
scholarships : Dance and Drama Award University of the Arts London, Scholarship for Dance Abroad The Federal Ministry for Education, the Arts and Culture Austria
Victoria has worked internationally as a freelance dance artist in the independent as well as in the commercial dance scene. 
Victoria arbeitete als freischaffende Künstlerin international in der unabhängigen, sowie der kommerziellen Tanzszene.
(c) all rights reserved by victoria primus