Open Hair Concert / Tribute to the beauty
a production by Ansicht
immersive performance
premiere
When: 5th Nov 2019 
where: Dschungel Vienna
Attention: The perception of your reflection could be significantly affected by your environment.
Beauty is more than pretty. Beauty is true. Or? Not quite true, because we are deceptive. We stage reality, we stage beauty, we conceal. We all want to be beautiful. Or?
concept & direction: Flo staffelmayer & Julia meinx
Choreography & performance: Victoria Primus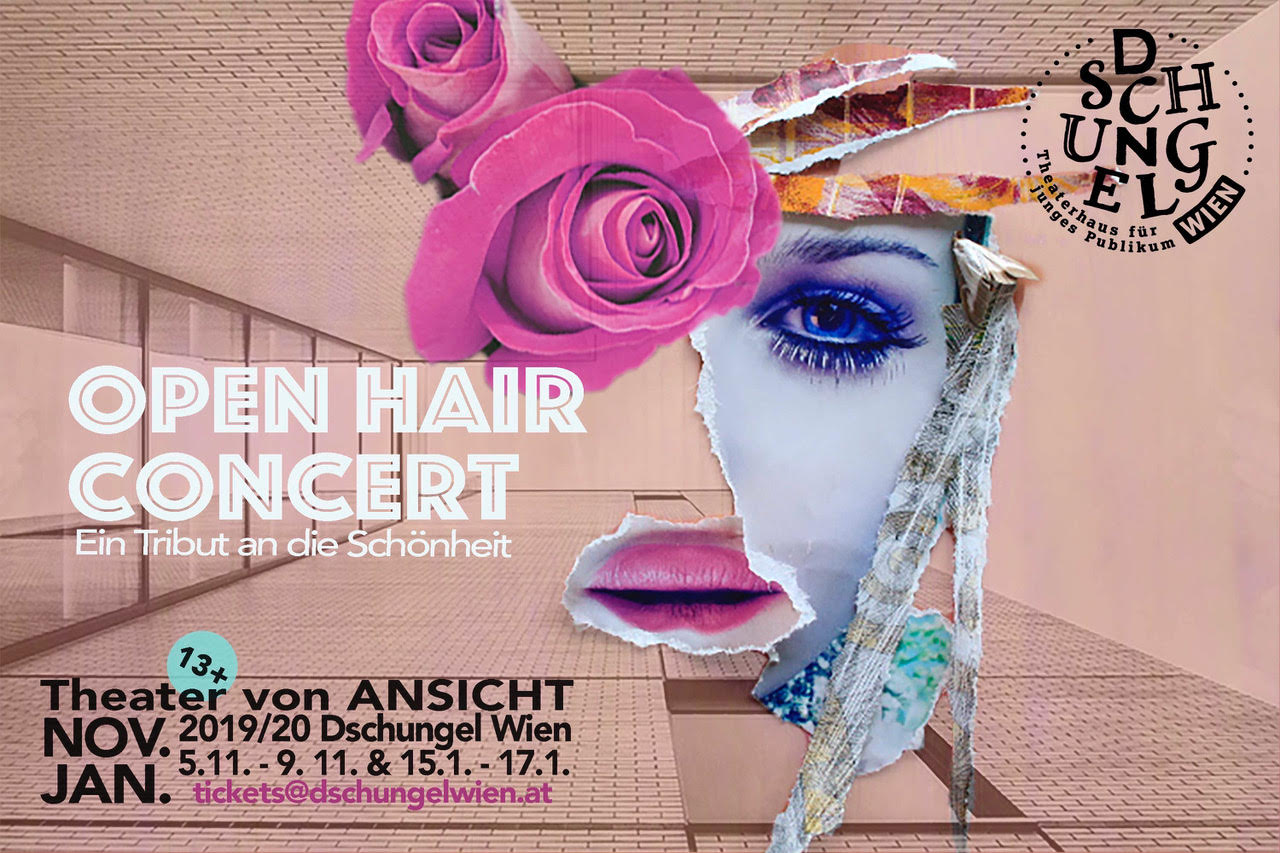 Planetary Oscillation Extended
sound installation with medial extension using light, dance, voice & ambient piano to strengthen the cosmic experience.
The movements of Elena Shirins' sound piece Planetary Oscillation are reflecting the orbits of the 8 planets of our solar system. The different parameters of the synthesizers are automated based on the relationships
beween planetary oscillations. The composition is continuously evolving as the patterns of the different orbits are unfolding their irregular relation.
premiere
when: january 2019
where: Sonic Lab Anton Bruckner University Linz Austria 
concept, artistic & choreographic director: Victoria Primus / sound design: Elena Shirin Zoe singer: Tanja Peinsipp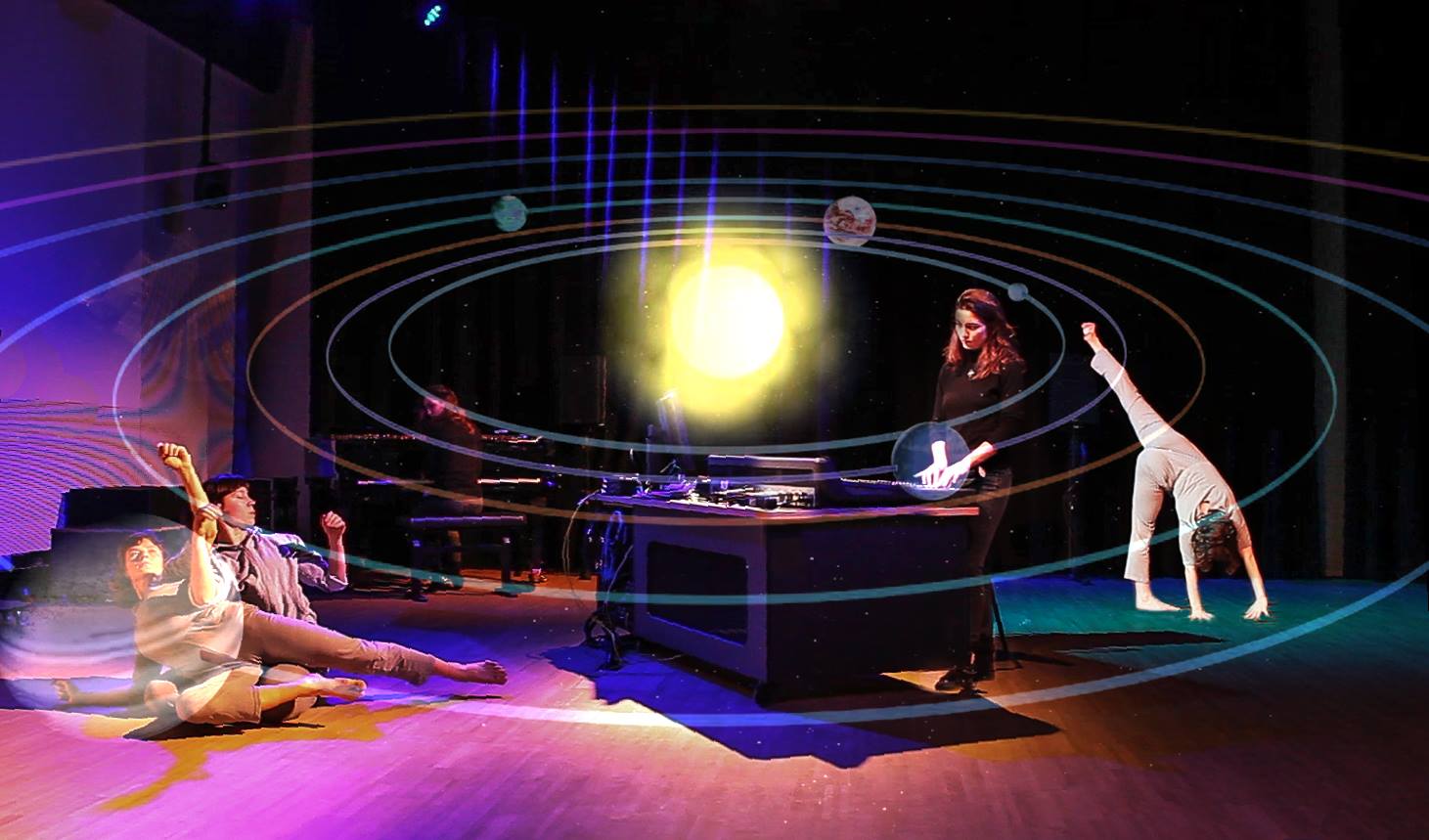 tauschfühlung production– MO(ve)MENTS for PEACE.
dance theatre performance with live music
Premiere
when: November 2018 European Theatre Night
where: Stadttheater Wels
concept, artistic & choreographic director: Bianca Anne Braunesberger |  Sound design: Stefan Zotter | artists: Victoria Primus, Sara de Santis, Sebastian Achleitner.
music video clip blissed of the album caves full of light
produced by Qu.od 2018
camera & video editing: osama rasheed
vocalist & dancer: bianca anne braunesberger
dancer: victoria primus
set design & technical equipment: technikart
The song Lucky Day of the album sculptures by performance artist Ivo Dimchev ( His work is an extreme and colourful mixture of performance art ,dance, theatre, music, drawings and photography) 
Where: X- Factor London, UK & Kasino Schwarzenbergplatz Impulstanz Festival Vienna 
when: summer 2018
Fight Club Dancehall Bolero
Florentina Holzinger, Vienna's most dazzling performance artist, Michele Rizzo, Cecilia Bengolea and the 90-strong dance-warrior-gang – has recreated Maurice Ravel's infamous Boléro according to the composer's vision: it should be performed outside, preferably in front of a factory hall. Now featuring electronic beats and taking place in front of Vienna's great contemporary Kulturfabrik, the MQ, this piece is nothing but an all-encompassing work of art with unbreakable energy!
Where: Museumsquartier 
When: ImPulsTanz 2017
Bonnkrott- eine Stadt tanzt!
physical dance theatre with live music
bonnkrott unites professional performers with a group of homeless people and ex-junkies to give a problem an airing. A poetic and daring piece was presented to the public crowd. 
Performers: Victoria Primus, Sylvana Sedding, Mack Kubicki, Mario Högemann, Till Bleckwedel, Tim Gerhards & homeless people of Bonn.
premiere
when: premiere: 2014
where: bonner loch
Yoshiko waki & rolf baumgart
physical dance theatre with live music
Performers: Victoria Primus, Sylvana Sedding, Nathalie Larquet, Lynn Suemitsu, Mack Kubicki, Helge Tramsen, Charlie Fouchier
Premiere
When: 2013 / 2014
Where: Münster Pumpenhaus, Berlin Dock 11
les corps glorieux, trois danses, miroirs
Julia Meinx organist, composer, dance theater director, Stella – performing arts price for young audience
site- specific performances in churches to organ music as well as electronic music
2012 lange nacht der kirchen Breitenfeld josefstadt vienna
2013 horn upper austria
2016 das Orgelfest pfarre am schüttel vienna
2017 switzerland, bern
2020 germany
dancer for the company touring germany twice- the magic shadows show tour & the fantastic shadows show tour- 
performing venues such as Berlin tempodrom, leipzig gewandhaus, theater am aegi and other international performances in dubai, qatar, abu dhabi, kuwait, london, istanbul, zurich, rio de janeiro, vienna
(c) all rights reserved by victoria primus